Family Law
Family Law Solutions
Texas Family Law Attorneys
Legal Help with Family Law Matters
Divorce, child custody and support are some of the most common concerns people have regarding family law. However, if you have questions about your rights as a parent, or problems with court orders not being followed, or if you want to expand your family through adoption, certain laws apply. We can explain the relevant laws, offer guidance and help you resolve any disputed issues.
Family law is broad legal category, and clients often come to us for legal help in the areas listed below.
Child Custody & Support
Child custody determines how you and your ex will divide your time when caring for and raising your children. Who will your children live with most of the time? Who will make decisions about where they go to school or about the medical care they receive? As far as decision-making, does one parent have more authority than the other? Or will you be able to work together and make joint decisions when raising your children?
Our family law firm can help you deal with these issues.
We can also assist you in finding solutions to child support matters. Child support addresses the financial aspects of childcare. If children spend more time living with one parent than the other, the other parent is responsible for paying child support
Modification & Enforcements
Modification and enforcement are legal approaches for seeking solutions through the court system. Sometimes situations change. A parent becomes unemployed or wants to accept a new job opportunity, which requires moving. As a result, court orders are no longer appropriate and need to be modified. We can assess your circumstances and devise a plan for modification.
Have you exhausted the available tools to iron out custody or child support disagreements? Perhaps you have but are still experiencing a lot of contention, and a path forward seems impossible. If custody and support orders are valid, yet your ex is failing to comply, we can propose measures to enforce and expedite compliance through the court system. This legal remedy is called enforcement.
Divorce
Filing for divorce might be your first time dealing with the legal system. A lot is at stake—your future lifestyle, finances, property division and options for making the transition as painless as possible for your children. While divorce stories from family or friends might offer some idea of what is in store, there is no one-size-fits-all approach to divorce. Each divorce varies in circumstances. Obtaining a positive outcome requires thorough case evaluation and skilled representation, not to mention in-depth knowledge of divorce laws and court procedures. Also keep in mind that even attorneys hire a lawyer to represent them in a divorce.
Social Media & Divorce
In some instances, social media has enabled spouses to obtain evidence for divorce cases. Examples include: images of a soon-to-be ex-spouse engaging in extra-marital affairs or spending money on lavish vacations that turned out not to be business related. Posted events might also reveal hidden assets.
In addition, social media posts can trigger negative reactions from the other spouse, fueling contention and making amicable divorce resolutions more difficult to reach.
It is wise to seek legal advice about what not to post or discuss on social media. Many attorneys recommend no social media posting at all during divorce.
Parents Rights
Under Texas law, mothers and fathers have the same rights. With joint custody, you have the right to participate in decision-making for your children. You have the right to receive information from the other parent about your child's health, education and welfare. You have the right to access their medical, dental, psychological and educational records and to consult with the corresponding professionals.
As a parent, you also have legal protection against parental alienation. Parents must not purposefully alienate their children from the other parent. Making false comments or repeatedly accusing the other parent can result in disaffection between you and your children. Your children might start refusing to participate in visitation, or if you are the custodial parent, they might not want to come home after visitation. If this is occurring, consult with an attorney.
.
Visitation
Agreeing on a schedule is a problem that parents sometimes have with visitation. The parameters for visitation typically involve holidays, vacations, school days and weekends. Alternating holidays might be a fair solution—for example, Christmas one year with you and the next year with your ex. To be successful in co-parenting, you must consider the best interests of your children. You'll want a visitation schedule that allows your children to spend time with both of you. It should also make the going back and forth between homes happen smoothly and predictably.
Property Division
How will you divide your common property during divorce? Who gets the house? Or will you sell it and divide the proceeds? Investments made during marriage, retirement plans, family owned businesses and other assets are something you need to address as part of property division. We can help you characterize what property is marital or separate, separate being the property belonging solely to the individual spouse. In some divorces, characterization is complicated, and spouses disagree on it from the outset.
Whatever issues you face, we can help you sort them out. We will discuss your goals, evaluate your situation and look for solutions. Based on a detailed analysis, we strive to expedite your case from start to finish.
LGBT Family Law
Our firm helps LGBT couples with legal issues. All states recognize same-sex marriages, which means LGBT couples have the same rights under Family Law as opposite-sex couples. Surrogacy is one type of issue that might arise in a LGBT marriage. We can devise a gestational surrogacy agreement, which would protect your custody rights when you decide to conceive through surrogacy. Adoption might also be a consideration. Through adoption, a partner in a same sex marriage can become a second parent.
Whatever your legal concerns, we have the necessary skills to help your family.
Adoption
Adoption can be a wonderful way to expand your family, whether through adopting an infant, foster care children or relatives. In some instances, couples remarrying may want to adopt their spouse's children. Or in the event that parents die or lose their parental rights, a relative may adopt their children. In Texas, you must fulfill certain legal requirements to be eligible to adopt. An experienced lawyer can help guide you through the adoption process.
What Our Clients Say
Allen provided stellar service during a tumultuous time. I'm beyond grateful for him & his team. He was reliable, extremely professional, yet personable. I will seek his services, as needed, in the future.
Caryn W.
I would highly recommend Allen to anyone. He is a results driven professional who will give you his undivided personal attention to winning your case. He takes the time to understand your case in depth and develops a strategy to maximize a favorable outcome. Smart, aggressive and on point!
Mike T.
Are You Looking for Solutions to Family Law Issues?
We can help you with solutions to deal with your family related concerns. Discuss your goals with us and find out about your legal options. Call
972.752.3474
or
email
us through our contact form today.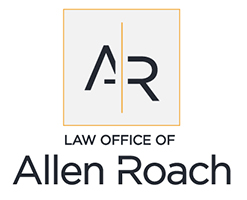 Law Office of Allen Roach
2425 N. Central Expressway, Ste. 700
Richardson, Tx 75080
Click the QR code below to make a payment