Child Custody and Child Support in Texas
Acting in the Best Interests of the Children
Are you experiencing conflict regarding child custody or child support in Texas? If so, there are tools available to help you resolve your issues. Whenever possible, we encourage couples to exhaust the relevant tools and turn to litigation as a last resort.
Co-parenting situations vary from one couple to the next. Perhaps from the outset, the issues involved with co-parenting were a source of conflict. Or, you arrived at a custody settlement during divorce, yet when putting the custody and support orders into practice, conflicts have arisen. We understand that co-parenting might not turn out to be as easy as you thought it would.
Helpful Tools to Settle Conflicts
Related to Child Custody or Child Support
We encourage clients to use the following tools, whenever appropriate, to see if they can resolve their issues. Of course, we are glad to discuss your particular situation and assess which tools might be the most helpful or whether some tools might not apply to your issues.
Co-parenting classes
Parenting classes educate parents about child development and reasonable expectations regarding their children. They also provide access to local resources and to other parents for encouragement and support.
Co-parenting coordinators
Parenting coordinators are impartial third parties, who can assist with disagreements by identifying problems and clearing up misunderstandings. Your matters are kept confidential when working with a parenting coordinator.
Co-parenting facilitators
Parenting facilitators also help parents work out disagreements and minimize conflict. However, they do not keep information confidential. In addition to reducing conflict, they also review protective orders, social studies and other pertinent records. They can also coordinate with other professionals, such as mental health, healthcare, social services, extended family or other individuals, as needed.
Custody evaluation
Custody evaluation enables courts, parents and attorneys to receive objective information and recommendations. An evaluator interviews the parents, children and other individuals living in the home.
Reunification therapy
This type of therapy can be helpful when parental alienation, estrangement or other inappropriate influences have resulted in a child not wanting to have contact with one of the parents.
Child therapy
As a result of divorce, children sometimes experience depression, academic difficulties and behavioral problems. Therapy can help them manage their emotions and improve their behavior and skills.
Child Support
Texas courts base child support on the parent's monthly net income. For each child being supported, there is an additional percentage added to the child support calculation. The non-custodial parent typically pays child support.
Determining the parent's income is often vital for resolving child support issues. Contested support may include investigating the matter to ensure the information is correct when assessing the support owed.
Modification & Enforcement
Perhaps you've had issues with child support or custody, but efforts to resolve your concerns are not working. If you have tried mediation but have hit an impasse, the litigation path of modification and enforcement is next step, and we do that.
We can advocate on your behalf to modify a court order or enter motions to have the court enforce an already existing order.
What Our Clients Say
Allen represented me in a highly contentious custody battle for my daughter and I completely credit him and his paralegal, Jade, for saving my family. My questions, emails and phone calls are always answered thoroughly and promptly. Allen and Jade actually care about their clients and it shows. If you're looking for an attorney, I can't recommend Allen enough. Choosing them to fight for the well-being of my daughter has proven to be one of the best decisions I've ever made.
Bradley P.
Allen and Jade are just excellent. Absolutely law angels!!! Kept me at peace throughout the entire case! Set me up for a great result and they are really resourceful! Allen really knows his stuff. One document he filed changed the entire case to favor my interest and my kids a lot more! Thank you!
Davante M.
Are You Looking for Legal Help with Custody or Support?
Discuss your custody and support concerns with us and find out about your legal options. Call 972.752.3474 or email us through our contact form today.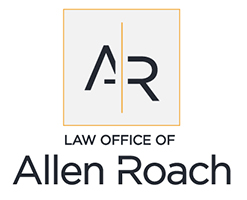 Law Office of Allen Roach
2425 N. Central Expressway, Ste. 700
Richardson, Tx 75080
Click the QR code below to make a payment